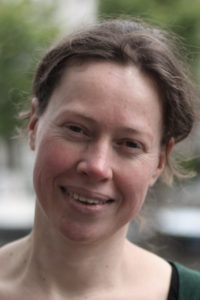 Josje Verhagen (Project Leader)
Josje is an Associate Professor in Dutch Linguistics at the University of Amsterdam. She studies how young children acquire language with a focus on children who grow up with multiple languages. She is particularly interested in how the amount and type of language input multilingual children receive relates to their language development. Furthermore, she investigates how children's language development is related to their cognitive development, such as working memory. Josje has worked at the University of Amsterdam since 2018. Prior to this, she was affiliated with the Max Planck Institute for Psycholinguistics in Nijmegen and Utrecht University. For more information about Josje's research, see here.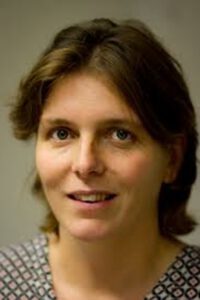 Kimberley Mulder (Post-Doc)
Kimberley studied French and Linguistics at the University of Amsterdam. In 2013, she obtained her PhD in cross-linguistic effects in second language processing at the Max Planck Institute for Psycholinguistics and Radboud University Nijmegen.  She continued her research in Nijmegen in several projects that focused on how multiple languages of adult bilingual learners influence each other during receptive language processing. As a post-doc at Utrecht University she is currently developing a communicative receptive language learning method of Dutch. Next to her research jobs, Kimberley works as a teacher of Dutch as a second language at ROC Kop van Noord Holland. Her research interests are multilingualism, language acquisition and developmental and cross-linguistic aspects of language processing.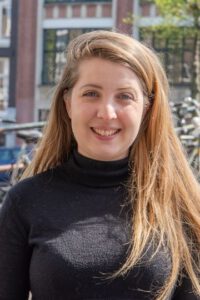 Elise is a PhD candidate at the University of Amsterdam. She has obtained a bachelor's degree in Latin-American studies at Leiden University, and master's degrees in both Linguistics and Statistics at the Radboud University Nijmegen and at Utrecht University. Her research thus far has focused on language proficiency and cross-linguistic influence in bilingual children, the processing of idioms in adults, and the role of prediction in language comprehension.  Her main research interests are multilingualism and language acquisition. For more information about Elise's research, see here.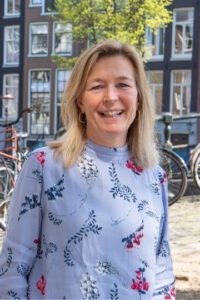 Judith Rispens (Professor)
Judith is professor of Dutch Linguistics at the department of Dutch at the University of Amsterdam. She is involved in the MultiCUE project as the co-promotor of Elise van Wonderen. She defended her PhD thesis on developmental dyslexia and developmental language disorders in 2004 at the University of Groningen. Until 2007 she worked as a post-doc at the Bascule (VU), investigating language in children with learning problems. Since 2007 she works at the University of Amsterdam where she teaches in different programs (e.g. Bachelor Nederlandse Taal en Cultuur; Bachelor of Cognition, Language and Communication; Masters of General Linguistics) and researches language development, language processing, and developmental language disorders. Click here for more information on Judith's work.
Britt Daize (Project Manager)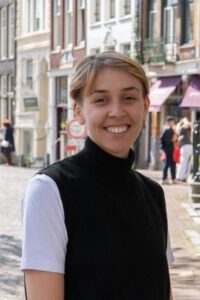 Britt is a recent graduate from the University of Amsterdam with a bachelor's degree in Linguistics, where their research focused on multilingualism in adult second language learning classrooms. This has led to their current collaborative work with other Dutch-language teachers to embrace linguistic diversity in Dutch-language (NT2) classrooms. In addition to raising teachers' awareness on this issue, this includes developing resources for (Dutch) language teachers to support them in using lesson activities to lever their student's prior language knowledge. Britt also runs weekly English classes on a volunteer basis.