Both multilingual and monolingual families with children between 2 and 10 years old can participate in our research. Below we tell you more about our ongoing studies and who can participate in each study. If you are not currently eligible for any of these studies, but would like to be contacted for future research your child could participate in, please sign up here!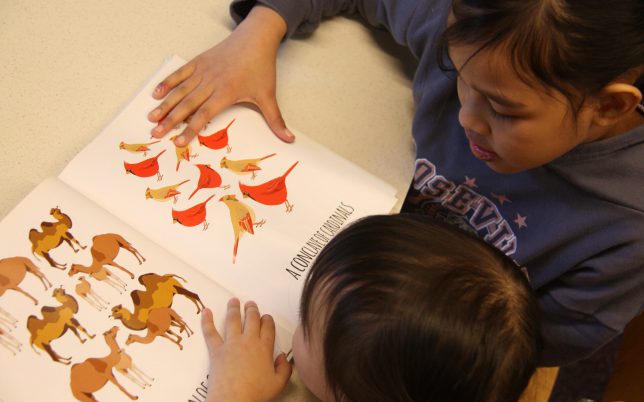 Study 1: Language use in multilingual families
Parental questionnaires are often used in research on multilingual children. In these questionnaires, parents/guardians fill in which languages they speak to their child and how often. In this study, we are looking at whether these questionnaires are suitable. Do they provide reliable data?
You can participate if:
you live in the Netherlands
you have a child between 3 and 9 years old
more than 1 language is spoken to your child at home (it does not matter which languages)
your child lives with you every day of the week
you have an Android phone
Over the course of  a week, you will fill in a short questionnaire multiple times via an app on your mobile phone. A test-assistant will also visit your home to play some language games with your child. Afterwards, you will receive information on the use of different languages in your family and a €15 gift card.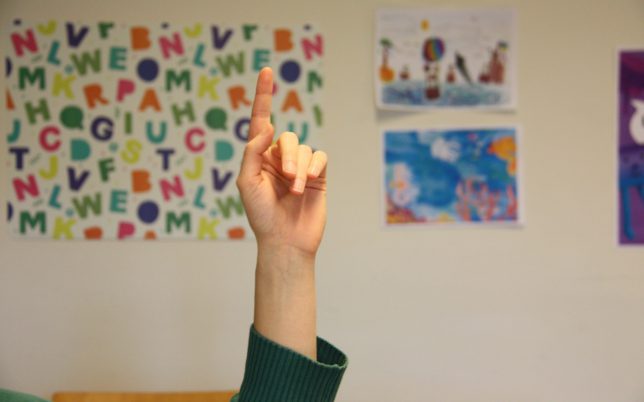 Study 2: Do gestures help with comprehending language?
We are looking for multilingual children in the North Holland, Utrecht and Rotterdam region who want to participate in an eye-tracking study! Children must be between 5 and 8 years old, must speak more than one language (one of which must be Dutch) and have no hearing or sight problems.
We are also looking for adults in these regions who speak Dutch as a second language at an A1 to B2 level.
Would you or your child like to participate? Then please contact one of our researchers, Kimberley Mulder (k.mulder2@uva.nl).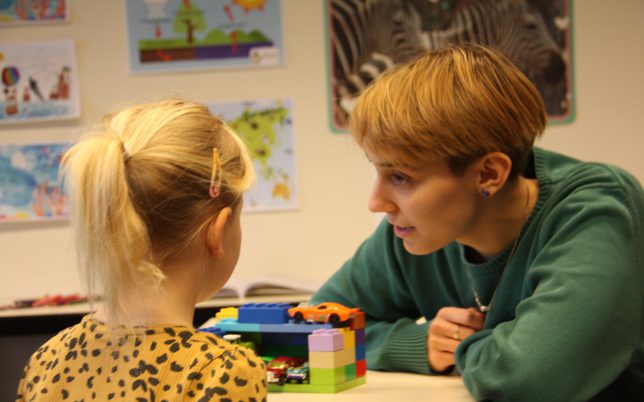 Study 3: Do you get what I mean?
We explore whether children take other people into account during a conversation. If you talk to someone about Lisa without them seeing Lisa or knowing who Lisa is, the other person does not understand you. Are multilingual children more considerate of a conversation partner than monolingual children? Perhaps! This may be because multilingual children learn early on that other people do not understand everything: if you just speak Turkish to someone who only understands Dutch, that person will not understand you. In this study, we want to investigate this idea further.

Your child can participate if:
you live in the Netherlands
they are 4, 5, or 6 years old
they speak more than one language (it does not matter how many languages are spoken at home or which languages)
you and your child are able to travel to a university building in the center of Amsterdam
Your child will complete two game-like tasks. In the first task, your child will wear glasses that allow us to see what they are looking at. The second task measures how many Dutch words your child knows. All in all this takes about 25-30 minutes. We will also ask you to fill in a questionnaire about the languages spoken at home.
Are you not eligible for any of the current studies but would still like to register your multilingual child for our study? If you fill in the form below, we will contact you as soon as there is a study running that is of interest to you!